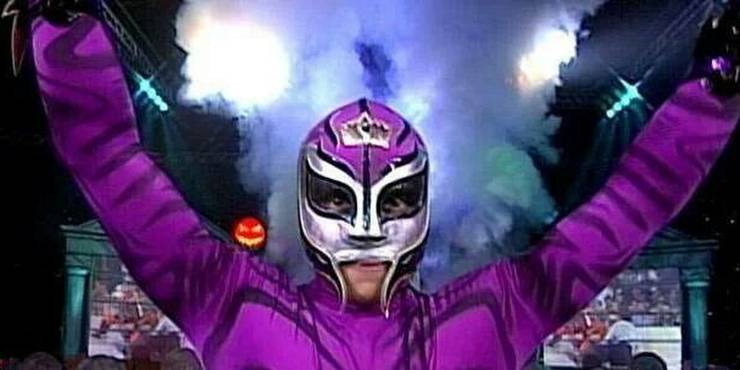 According to my calendar of many observations and hashtags, April 28th is #NationalSuperheroDay.
The connections between the worlds of pro-wrestling and comic book superheroes have been present for decades.  In Mexico, luchadors, most notably El Santo and Blue Demon, have been elevated to superhero status.  In Japan, 
Kinnikuman combined pro-wrestling with comics to enjoy unique success by bringing the stars in while
 Tiger Mask and Jushin Liger went the other way by putting their characters in the ring.
There are many examples of pro-wrestlers borrowing from the identities of some of the most popular Marvel and DC comic book characters over the years.  Some might have simply used the name, which was the case for "The Incredible" Hulk Hogan, who was massive
 and muscular, but neither green nor inept.  Others over the years,
completely lifted the character, but 
the nature of intellectual property changed, so using the name "Batman" or "Spiderman" has not happened much in recent years.
Batman
Pepper Martin
Captain America
Green Hornet
Percival A. Friend
Hulk
Lone Ranger
Spiderman
Superman
"Suntan Superman" Ron Killings
"Swiss Superman" Cesaro
Tarzan
Tarzan Baxter
Tarzan Boy
Zorro
El Zorro