The Winchcombe Women's Institute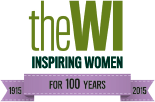 January 28th 2014.
Cream Tea at Buckland Manor
April 10th 2014.
Mousetrap at the Everyman, Cheltenham
June 12th 2014
Black Coffee at the Everyman, Cheltenham
July 1st 2014
95th year anniversary at Sudeley Castle
August 20th 2014
Cream Tea at Lords of the Manor, Upper Slaughter
October 11th 2014
The Everyman to see 'She stoops to Conquer'
December 6th 2014
Fundraising Coffee Morning, Guide Hall 
December 10th 2014.
Christmas Lunch at Buckland Manor