The Winchcombe Women's Institute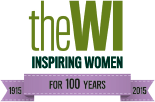 Forthcoming County and Group Events
EVENTS IN JANUARY 2016
GFWI WALK BISHOPS CLEEVE – SATURDAY 16 JANUARY
Hosted by hosted by Baking, Making and Shaking. Start at 10.30am at St Michael's Hall, Bishops Cleeve GL52 8BA. Walks of 2, 4 and 6 miles, followed by lunch. Open to non-members.
Where: Bishops Cleeve
When: Saturday 16 January
Cost: £7.00 including lunch
Closing Date: 16 December
EVENTS IN FEBRUARY 2016
WI OFFICER TRAINING DAYS – 3, 4 AND 10 FEBRUARYTo assist you in taking on the officer's roles in your Institutes, the Federation has arranged some training opportunities. These will be 'hands on' workshop style offering the chance to handle and work with appropriate paperwork. A full training pack will be available for you to use on the day and to take away with you to use as a support and reference aid. These training sessions will be individual and role specific. They have been arranged to be run on the same day, one from 10 am to 1230 am and one in the afternoon from 1 pm to 3.30 pm. The two workshops are exactly the same and you only need register for one. It is suggested that the cost of these workshops is met by the attendees' WI.
3rd February – Secretaries, 4th February -Treasurers, 10th February – Presidents
Where: WI House, Gloucester
When: 3,4 and 10 February
Cost: £5
Closing Date: 10 January
NEW SPEAKERS TASTER EVENT – TUESDAY 9 FEBRUARY 
The next audition for new speakers is a morning session.  Maximum of 3 tickets per WI. Refreshments served on arrival. Access for disabled.
When: 9 February – doors open at 10 am
Where: St Andrews Church Centre, Churchdown GL3 2JT
Cost: £3.50
Closing date: 9 January
PANCAKE RACES – TUESDAY 9 FEBRUARY Come and enjoy some Shrove Tuesday fun in Brunswick Square gardens, adjacent to WI House. Single, pairs and team events in what will be a fun day. We'll retire to WI House afterwards for soup and a roll.
Where: Brunswick Square, Gloucester
When: Tuesday 9 February
Cost: £5 including soup and a roll
Closing Date: 9 January
GFWI WALK SEVENHAMPTON – SATURDAY 27 FEBRUARY
Hosted by hosted by Sevenhampton WI. Start at 10.30 am at Rhodes Memorial Hall, Brockhampton GL54 5XH. Walks of 2, 4 and 6 miles, followed by lunch. Open to non-members.
Where: Sevenhampton
When: Saturday 27 February
Cost: £7.00 including lunch
Closing Date: 27 January
EVENTS IN MARCH 2016
GIFTS AND CARDS FOR EASTER – THURSDAY 3 MARCH 
On this workshop in Northleach you will be shown how to make these lovely cards ready for Easter in this effective technique of Shadow Appliqué – much easier than it looks. You will be shown how to make a card with a mount and a small perfumed sachet, both easy to post, once made. Packs will be available to purchase at a reasonable price on the day.Coffee & teas provided and please bring a packed lunch. Parking available near the hall.
Where: The Westwood Centre, Northleach
When: Thursday 3 March 10.30 am – 3.30pm
Cost: £18.50
Closing Date: 3 February
EVENTS IN APRIL 2016
SPRINGTIME IN THE CHANNEL ISLANDS 18 – 22 APRIL 2016
One of the quieter Channel Islands with lots of history and things to see and do. Visit Guernsey in April. Half board accommodation based on sharing a twin or double room with en-suite facilities and tea/coffee making facilities. Single rooms are limited. Coach travel with limited pick-ups in the county and fast ferry crossing.
Where: Guernsey
When: 18-22 April
Cost: £320
Closing date: 27 November
EVENTS IN MAY 2016
DORSET WALKING WEEKEND – 6 – 8 MAY We will be based in Dorset, staying at The George Albert Hotel, Warden Hill, Evershot, nr Dorchester DT2 9PW. The weekend includes return coach travel (with pick up points in Cheltenham, Gloucester and Stroud) as well as transport in Evershot, two nights dinner, bed and breakfast with lunches on the walks. There are no single rooms.  Sole occupancy rooms available at a supplement of £28 can be arranged.
We travel on Friday morning; after lunch (which is not included) there will be a choice of two walks.  Dinner is a 3 course evening meal.  On Saturday there will be a choice of walks, each with lunch en-route; option one will be 9 – 10 miles and option 2 will be 5 – 6 miles, again followed by dinner.  On Sunday, there will be a choice of two walks with lunch en-route.  All walks will be led by professional guides.
Where: Dorchester
When: Friday 6 to Sunday 8 May
Cost: £225
Closing Date: 30 November
EVENTS IN SEPTEMBER 2016
FEDERATION WEEK-END AT DENMAN – FRIDAY 9 – SUNDAY 11 SEPTEMBERThere will be fun, friendship and good food whilst enjoying 'me time' with other like-minded friends on your chosen course during the Federation week-end so don't delay and sign up.  Choose one of courses from the listed courses.  Added to all that all rooms are en-suite with NO single supplement. Cost; which includes coach travel from Stroud Gloucester Cheltenham Northleach; Lydney Highnam.  Application form and full course descriptions are with your WI Secretary.  Open to non-members but members have preference in the case of a ballot.
– See more at: https://www.thewi.org.uk/become-a-member/structure-of-the-wi/england/gloucestershire/news-and-events#sthash.ijyj6VcF.dpuf
– See more at: http://www.thewi.org.uk/become-a-member/structure-of-the-wi/england/gloucestershire/news-and-events#sthash.MgdNzkuf.dpuf
The Group Meeting  will be on September 22nd, 7.30pm in Sedgeberrow
Autumn Meeting  will be  held at the Pump Rooms in Cheltenham on Tuesday 27th of September, 7.30pm