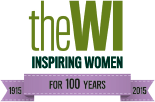 2015
EVENTS IN AUGUST 2015
INTER-FEDERATION BOWLS – 21 AUGUST
The Annual Inter Federation Bowls match against Avon Federation will take place at Frampton-on-Severn Bowling Club on Friday 21st August 2015 from 2 p.m. to 5 p.m.
Calling all enthusiastic and experienced members who are Bowlers to take part!  Gloucestershire Federation have been on a winning streak for a number of years - so this is your great opportunity to take part and keep, up our excellent record.
The Federation will cover the cost of rink fees but members will be expected to fund their own refreshments and travel costs. Application form is with your secretary.
GLOUCESTERSHIRE WI RACING CLUB Membership for 2015 / 2016 season now open
Race-days at Cheltenham at special prices
Ladies Day at The Festival
Visit to yard of top jump racing trainer, Kim Bailey
Summer Lunch in Panoramic Restaurant at Cheltenham Racecourse
Full details with your WI Secretary. Gloucestershire WI Members only
EVENTS IN SEPTEMBER 2015
Admin fee: £7
Closing date: 31 August
HARROGATE CENTENNIAL FAIR – 2 TO 4 SEPTEMBER
Enjoy a short break to Harrogate and the Centennial Fair from 2nd-4th September. There will be over 150 hands-on workshops, seminars and demonstrations and nearly 200 stands that cover travel, craft, food and baking, home, gardening, etc. at the fair. The Huxley Cup will also be held there.
Two nights' bed, breakfast and dinner accommodation at the Britannia Leeds/Bradford Hotel, coach travel from various points in the county and ticket to the show for only £135 based on two sharing.  Single supplement applies.  Further details from WI House.
Where: Harrogate
When: 2 – 4 September
Cost: £135
Closing date: 29 July
NEW SPEAKERS TASTER EVENT – TUESDAY 8 SEPTEMBER 
The next audition for new speakers is a morning session.  Maximum of 3 tickets per WI. Refreshments served on arrival. Access for disabled.
When: 8 September – doors open at 10 am
Where: St Andrews Church Centre, Churchdown GL3 2JT
Cost: £3.50
Closing date: 8 August
PROGRAMME PLANNING – THURSDAY 10 SEPTEMBER
After the success of last year's workshops on Planning your Programme, the Membership Committee has planned two more workshops for this September. These will run on the same day one in the morning and one in the afternoon. Each workshop is exactly the same and you need only register for one.  It is suggested that the cost of these workshops are met by the attendees' WI. Choose from workshop one 10.30- 12.30pm or workshop two 1.30 Pm -3.30pm
When? 10 September
Where?  WI House training room
Cost: £5
Closing Date: 1 August
GFWI HOLIDAY, ELBA – 16 – 23SEPTEMBER
This holiday offers an opportunity to visit the island of Elba where Napoleon was exiled.
Blanketed with lush green hills and colourful wild flowers, Elba is a wonderfully traditional island. Take to the water to explore the rugged coastline or zig-zag your way through historic towns, pausing to sample some of Italy's most succulent seafood. Our hotel is Gabbiano Azzurro, a family-run modern hotel, a short walk from the waterfront of Marciana Marina, with its pretty harbour, shops, cafes, restaurants and pebble beach. Guest rooms are en-suite and include telephone, TV and a fridge. Board is on a B&B basis, arrangements for evening meals can easily be made at a local restaurant if required.Price includes coach travel from Gloucestershire and two excursions. For additional information and details of excursions, please contact WI House.
Where: Elba, Italy
When: 16 to 23 September
Cost: £760 per person, B&B in a twin room
Closing date: CLOSED
GFWI WALK KEMERTON– SATURDAY 19 SEPTEMBER 
Hosted by Kemerton WI there are walks of 2, 4 and 6 miles in and around Kemerton. Start at 10.30 am at Victoria Village Hall, GL20 7JD followed by lunch. Open to non-members.
Where: Kemerton
When: Saturday 19 September
Cost: £7.00 including lunch
Closing date: 1 September
THE VILLAGE SHOW, MALVERN AUTUMN SHOW, SEPTEMBER 26-27
COOK IT, PRESERVE IT, SEW, CROCHET OR CRAFT IT
Once again GFWI is organising The Village Show at the Malvern Autumn Show. There are 15 classes altogether and the entry fee per class is £2. Only one entry per person per class is allowed.  Your secretary has a copy of the schedule and entry form and they are also available online via the Three Counties website. Exhibits may be staged in the Malvern Showground between 2pm and 7pm on Friday 25th September or between 7am and 8am on Saturday 26th September.
Where: Three Counties Showground, Malvern
When: Saturday/Sunday 26/27 September
Cost: £2 per entry
Closing Date: 12 September
AUTUMN COUNTY MEETING-  TUESDAY 29 SEPTEMBER We have a new venue for the Autumn County Meeting this year, the splendid Pittville Pump Room in Cheltenham where there is plenty of parking. Catch up on everything that is happening with the Federation and listen to our speaker Julie Summers. Julie is author of 'Jambusters' the history of the WI. The adaptation of her book is appearing on our TV screens. Tickets are £10 which includes tea/coffee and biscuits. There will be displays plus photographs from the extraordinary week we had with the Centenary Baton. Members only.
Where: Pittville Pump Room, Cheltenham
When: Tuesday 29 September 7.30 to 9.45pm
Cost: £10
Closing date: 29 August
EVENTS IN OCTOBER 2015
GFWI WALK NEWENT – SATURDAY 3 OCTOBER
Hosted by hosted by Newent Lakeside. Start at 10.30am at Newent Memorial Hall, GL18 1PT. Walks of 2, 4 and 6 miles, followed by lunch. Open to non-members.
Where: Newent
When: Saturday 3 October
Cost: £7.00 including lunch
Closing Date: 3 September
A TOUR OF LEGAL LONDON – TUESDAY 13 OR WEDNESDAY 14 OCTOBER First stop Gray's Inn for morning coffee followed by a fascinating guided tour of parts of London that remain truly hidden to most visitors; learn about the history, traditions and peculiar practices of English Law.
Return to Gray's Inn for lunch followed by a coach tour of parts that are a little too far away to reach on foot, including the Old Bailey. Morning coffee and one course chicken or vegetarian lunch included.
Where: London
When: 13 or 14 October
Cost £45
Closing date 14 August
SILK AND SPANGLED JEWELLERY CLASSES – TUESDAY 13 OCTOBER Bring a bit of BLING to your Textile Jewellery.
Bejewelled Silk Necklace and Earrings. During the morning you will learn how to dye silk to cover paper beads and thread them with seed and bugle beads for a colourful necklace as well as silk beads combined with sparkly beads for a pair of earrings. You will also be shown how to use jewellery making pliers and findings.
Silk Ruffle Cuff Bracelet and Earrings. In the afternoon, you will then go on to dye luxurious jacquard silk to cover a cuff shape for a soft textile bracelet as well as embellish with seed and decorative beads.  Continue your creativity and make a colour co-ordinated pair of silk and bead earrings.
All equipment provided for student use.  Refreshments provided. Materials cover charge for silk, dyes, beads and findings etc is £10. Bring a packed lunch
Where: Badgers Field, Chipping Campden
When: 13 October 10am – 4.30 pm
Cost: £20
Closing Date: 14 September
MIDWEEK WALK WITH LUNCH – THURSDAY 15 OCTOBER
This moderately easy walk of approximately 4 miles starts from the Highwayman, Beech Pike, Elkstone Nr Cheltenham GL53 9PH.  The walk affords beautiful views and encompasses a mix of country roads, footpaths, farm tracks and bridleways.  Some stiles. Tea and coffee will be available before the walk from 10am and lunch is served at The Highwayman. Suitable clothing for the prevailing weather conditions should be worn and walking boots.  No dogs allowed. Non-members welcome. Please note that lunch is an integral part of the mid-week walk and only applications booking lunch will be accepted.
Cost £2.50 plus the price of pre-walk drink and lunch, as detailed on application form.  Parking is available at The Highwayman.
Where: Elkstone area
When: 15 October
Cost: £2.50 plus lunch
Closing date: 15 September
EVENTS IN NOVEMBER 2015
DISCOVERY DAY -SATURDAY 7 NOVEMBER This year WI members, family and friends have, once again, the opportunity to try their hand at something new. Digital photography with David Young, paper quilling with Carolyn Evans, sugar paste modelling with Shani Wills, complementary therapies with Sian Fletcher, making jewellery with recycled materials with Andrea Searle, making a book with Lizzie Godden or making patisseries are all on offer. There will be morning and afternoon classes in all these subjects if there are sufficient applications.
Further details are available on the application form which is with your secretary and I will be happy to answer any questions you may have about the day. The day is supported by Adult Education in Gloucestershire
Where: Commercial Road, Gloucester
When: 7 November 10am-1pm and 1.30 -4.30pm
Cost: £17.80 per class
Closing date: 7 October
EVENTS IN DECEMBER 2015
CHRISTMAS CONCERTS WITH SOL3 MIO – WEDNESDAY 2 DECEMBER 
Sol3 Mio are a New Zealand musical trio consisting of brothers Pene Pati and Amitai Pati and their cousin Moses Mackay. Of Samoan descent and classically trained, the Pati brothers are operatic tenors and Mackay is a baritone. As usual they will be joined by our GFWI Choir.
Where: Cheltenham Town Hall
When: Wednesday 2 December 2.30 and 7.15pm
Cost: £15
Closing Date: Contact WI House
–
See more at: http://www.thewi.org.uk/become-a-member/structure-of-the-wi/england/gloucestershire/news-and-events#sthash.MgdNzkuf.dpuf