In response to
On "Petty Criticism", "Trivial Matters" and "Establishing Authority
- By Woser
Dear editors:
This article by Woesar makes me both happy and sad. It makes me happy because I get to see a strong voice of a Tibetan woman who lives under an authoritarian regime; a voice that is confident and meaningful and a voice that refuses to be subdued by autocratic rulers. On the other hand, it makes me sad because poor actions and writings of Tibetans in exile made her talk about the virtues of democracy to us, especially because she is someone who has never experienced democratic freedom in her life.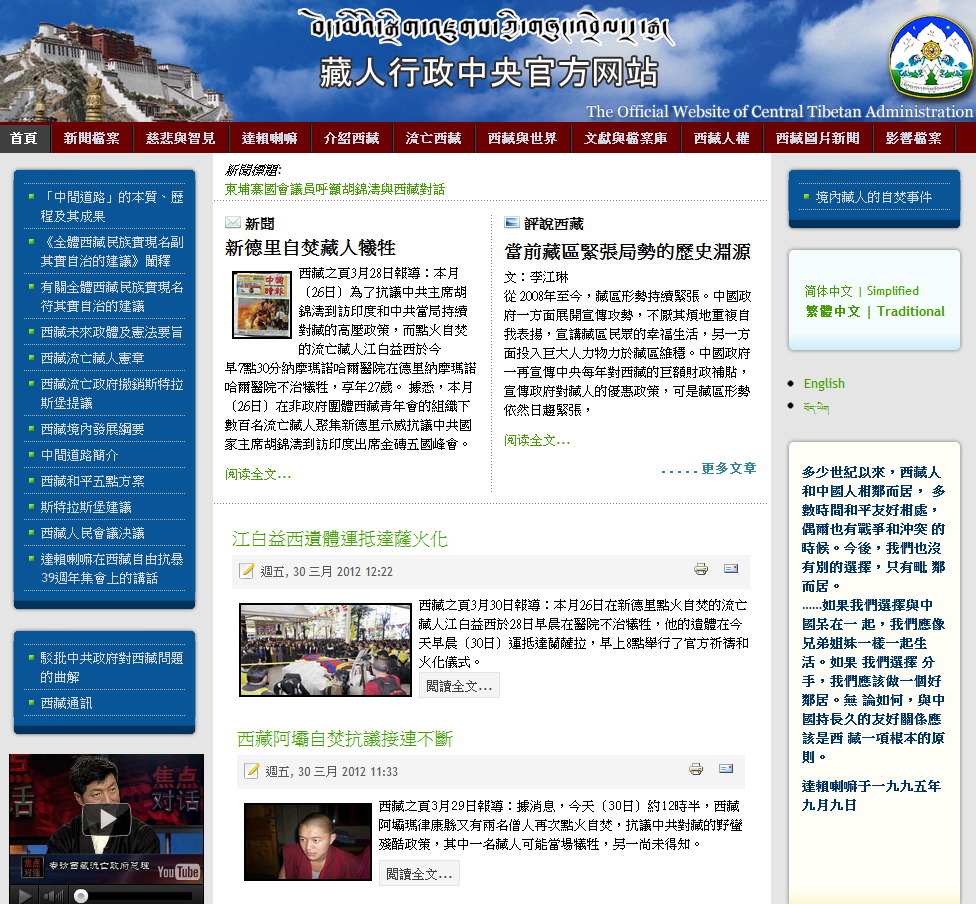 Woeser is right when she said "These kinds of words are all too familiar to someone like me…the autocracy uses similar reasoning…" Unfortunately, there are many other strategies that the Tibetans and Tibetan leaders in exile use to silence Tibetans from speaking up. For instance, some of the strategies used include not criticizing the Tibetan leaders because this will make Chinese happy. Further, because you went to the Tibetan schools and had dae (rice), tingmo, and daal (lentil), you would be considered as ungrateful to His Holiness and the CTA if you are critical of them. Substance in the criticism is immaterial. Unfortunately, for whatever reasons, such strategies to silence people have always worked so far.
It is time for every Tibetan to wake up and understand one's individual responsibilities in its true sense. As His Holiness says, "Initiative must come from individuals. Unless each individual develops a sense of responsibility, the whole community cannot move."
I hope that we will get to see hundreds and thousands of courageous minds like that of Woeser in our community in the near future so that (1) people do not get taken for a ride by their own leaders, and (2) the process of finding a meaningful resolution to our problem can be expedited.
Sandu Namkha
Germany
---