Scholastic's Bookfair will be in the School Library until the end of interval, Friday 12th May 2017. You can browse & purchase the books and stationery for sale at interval and lunch-time. Once sales reach £300 the School Library receives 25% to buy resources for the School Library. A selection of the books on sale can be found below.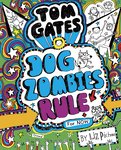 DogZombies Rule (For Now)
Tom has an EXCELLENT PLAN to make DogZombies the BEST band in the WHOLE WIDE WORLD! How hard can it be?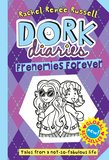 Dork Diaries: Frenemies Forever
Nikki Maxwell, Queen of the Dorks, is back in the eleventh instalment of the bestselling series!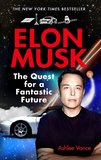 Elon Musk: The Quest for a Fantastic Future (Young Reader's Edition)
The real-life inspiration for Iron Man, Elon Musk is an role model for young entrepreneurs, breaking boundaries and revolutionising the tech-world.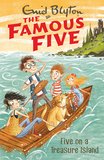 Five on a Treasure Island
The book that all the other adventure writers try to copy! The timeless classic story of five young sleuths who fall into adventure time and time again! The Famous Five are Julian, Dick, George, Anne and Timothy the dog. They have a talent for spotting mysteries everywhere they go. So when they spend their first holiday together on Kirrin Island in Cornwall, it's not long before excitement is afoot. What does the sunken shipwreck on the coast hide? Are the rumours of hidden treasure true? And who is on the Five's tail as they search for clues? A desperate treasure hunt is about to begin…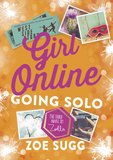 Girl Online: Going Solo
The highly anticipated third novel from vlogger Zoella.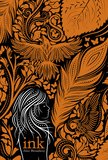 Ink
Set in a world where a person's entire life – their successes and their failures – is printed onto their skin, Ink is utterly captivating.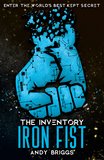 Iron Fist
All the world's deadliest, best and most secret battle tech in one place. DANGER.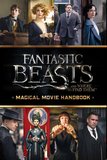 Magical Movie Handbook
This handy guide highlights all your favourite characters, locations and magical moments featured in the film!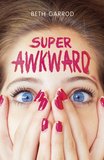 Super Awkward
15-year-old Bella Fisher is an absolute winner … at failing at life. Will she be able to piece everything back together in time for prom?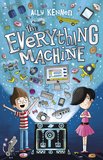 The Everything Machine
When Olly is accidentally delivered a magical machine that will print anything, he creates the one thing he really wants: his dad.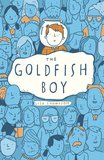 The Goldfish Boy
Can a young boy face his fears to solve a mystery? A story about finding friendship when you're lonely – and hope when all you feel is fear.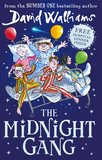 The Midnight Gang
When the clock strikes midnight most children are fast asleep, but for The Midnight Gang the journey is just beginning.