i/MAX:  MOBILITY-ACCESStm                          
                    WiFi, WiMax & CELL/4G
        Maximum  Mobile-Connectivitytm:
     - The i/MAXtm WiFi  LAN / VPN Mobility-Accesstm Networking 
 Systems  offer truly economical high-speed Broadband Internet Access, for MOBILE
and REMOTE computing facilities, including Point to Multi-Point: - Cellular. WiFi or
WiMax Networks; - without duplicate  costs for Telecom or Local Cable wiring and 
Ethernet interconnections.
    - These advanced Mobility-Accesstm Wireless Networklng Systems provide
universal  Multi-Channel WEB, LAN/WAN & Cellular Network interoperability and
expandability, offering Extended-Range Mobile Computing, Smart iPhone or Remote
Terminal, iTV / Video and I-P Communications.
PRICING:
                i/MAXtm Mobility-Accesstm Systems are priced from only $95.  & up.
                                                                                                                              (Per Options & Notes)
Product:      -  The base Air/Nettm  i/MAXtm Mobility-Accesstm System includes:
                      1 -  AIR/NETtm Wireless Network Controller:  (For WiFi / iMAX, - Mobile Networking)
                            (Provides Extended Wide-Range  Mobile / Internet Access & Connectivity)
                            (Net Options: -  Central WiFi or CELL Networking X/ceivers for Remote D/X Nets)
                            (Security/Apps Opts: -  iPhone, iPad, PC or Android, - Mobility Network Solutions)
    -  The expanded connectivity advantages offered by these Mobility-Accesstm 
Solutions are directly applicable to commercial, industrial and government network 
operations, including: 
       Enterprise           Manufacturing            Health-Care          Vehicles
       Instutional          Transportation          Entertainment         Military
                                    -      
                                 Mobility-Accesstm Systems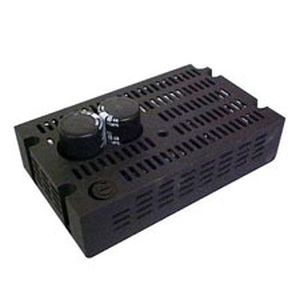 -                       -  Mobility-Accesstm  Advantages:
                             - Wide-Area Net Connectivity  
                                         -  Improve Mobile Productivity
                                         -  Optimal Data/Signal integrity
                                         -  Smart/Amplified R.F. Transfer
                                         -  Integrated Broad-Band  / UHF
                                         -  Secure Mobile Access / Bridges
                                         - i/MAXtm Encrypted WiFi Routers  
                                         - Intelligent Multi-Channel Media
                                         - Increased Network Efficiencies
                                        - Reliable/Secure Communications
                                        - Economical Uni-Cable Installations 
                                        - Seamless Multiple-Net Architecture
    Significant network enhancing capabilities enabled by the Mobility-Accesstm 
technologies, can facilitate implementation of Wide-Range Wireless Networking for:
           -  Multi-Channel Operation                   -  Broad-Band Coverage 
               Optim-Signal Enhancement                   Cell V/D and Net Services
              Auto R.F.Amplify / Security                   Freq: 400 Mhz to 6 Ghz 
              Data Interference Attenuation               4G,GSM,PCS,LTE,DCS,Etc.
          -  Miniature Net Transceivers               -  Multiple Service Networks       
               Hi-Pwr. Remote A-Modules                  Active Net Monitoring/Control
             WiFi/Max  uWave Antennas                 Uni-Cabling Infrastructure opt.
        Communications enhancing features of these Wireless/Network systems are 
applicable to single-cable, multi-operator net architectures for integral Cellular,
 WiFi/WiMax or TV/Video  services,  - with the following functions and options:
              -   BroadBand Spread-Spectrum SNMP Wireless Nets
              -   Intelligent Multi-Channel Net-Signal Enhancement 
               -  Economical  Cableless  Local-Net  Interconnections
               -  Wireless WEB Networking: - WiMax, Wi-Fi,  & Bluetooth
               -  MOBILE Communications and Encrypted WEB Security
              -   Mobile/Wireless ACCESS PORTALS & LAN/VPN Gateways
              -   STATION Adapters for Clusters of up to 2000  Remote PCs
              -   Data Rates to 100 Mbps; Range to over 20 Mi., or 1 Mi. Indoor
              -   AIR/NETtm Wireless Mobility-Accesstm  Infrastructure facilities:   
        Also, Air/Nettm i/MAXtm Mobility-Accesstm  Wireless Network specifications,
plus professional System Engineering, Consulting Services or Communications
Solutions, can be referenced thru    ViaWid0tc0m  
 - i/MAXtm Mobility-Accesstm WiFi Systems: - Unit Pricing from: $95. & up.
 - Additionally, the Wireless Networking & Operational capabilities afforded by
the Air/Nettm  Mobility-Accesstm Systems, - can further include expansion features
with options for:
                                                USAGE ANALYSIS
                                             EVENT MONITORING                                   
              NOTES:
                      - The purchase prices are net of required Shipping fees and 
                         applicable State tax.   The individual system specs are also
                         subject to Supply Chain variances.   Also, any requests for
                         returns must be preapproved and authorized by the seller 
                         before shipment; and are subject to inspection & repair costs.
                                               ViaWi
                          313-882-1133
 c     2913     ViaWi