Contents: WW1, WW2, The Cold War
Before we start - an explanation about the above picture of the Memorial Trees Holford. In 1945 a group of trees at the top of Longstone Hill had died, Mr. Falk who was the owner of the land at the time said he would support a scheme to replant them as a memorial to all those who had taken part in World War 2 in
Holford
and
Kilve
Parishes. The Scots Pine trees were planted in 1948 with a memorial stone, and a firebreak cut in 1950. The trees can be seen from a wide area around the
Quantock Hills
forming a silhouette against the skyline. The land is now owned by the
National Trust
. - sourced from Holford News & Views
The countryside of West Somerset was a long way from the trenches of the Western Front, but the depleted labour force at home contributed as best they could to the war effort by farming the land. This force was made up of old men, women and children.
Longstone House was acquired by a village committee to house a Belgian refugee family who had lost everything fleeing from their country. Nearly every family contributed something towards their upkeep.
Remembering: 
Commonwealth War Graves Commission Links
Holford Triangle showing the 1st World War (1914/18) Memorial.
An email received from Jenny Swash does shed some more light on the shell mystery; 
Devonshire Regiment
Canadian Infantry (Manitoba Regiment) 8th Battalion
At the commencement of World War 2 (1939/45) the Village Hall was commandeered by the Government as a distribution centre for evacuees, mainly from East London.  Please get in touch if you were one of these evacuees.
Miss Emily Norton (sister of Frederick Norton - the composer) was appointed as billeting officer and dealt with in excess of one hundred families.
A sick bay for evacuees was set up at The Counting House in Dodington under the Red Cross Commandant, Mrs. Marsden.
A Home Guard Company (Dads' Army) had it's headquarters in a hut on land (now Sunrising) adjoining Quantock House.  It was under the command of Sergeant Brown, whose only son had been killed overseas. Caleb Eames said ''At first we had no weapons, but old Ernest Browning bought along his sledge hammer and I had my shotgun'' - Quote courtesy of Christina Taylor, Holford.
Another Wellington also crash landed by The Bumps, north of Combe House.   The details are currently unknown.
1942 April 4th
Wartime cookery was the theme of a meeting held in Holford. The use of home grown vegetables and substitutes for flour to relieve the strain on shipping were highlighted.
1942 June 27th
40th FLD HOSP - ETO 11 Mar 44 England (first assignment to Ninth US Air Force/IX Troop Carrier Command, as a USAAF Hospital, only 2 out of 3 Platoons were assigned to the IX TCC, each of the 2 Platoons operated as 'separate' Air Force Clearing Stations).
The question of an adequate water supply for the camp raised a problem. Water for the village came from a 4'' main from Hodders Combe reservoir spring, but this was too small to supply the camp as well. A solution was found by diverting water from the stream, through the reservoir, then by a 3'' main pipe to the camp. 
At Alfoxton there is also a line of three bomb craters (now filled in) leading from Kilve to Alfoxton. A stricken German Luftwaffe plane returning from a bombing raid on Bristol released what was left of his bomb load and narrowly missed the American Camp. The craters are visible only when the fields are freshly ploughed and this shows a difference in soil colour. This can also be seen on Google Earth.
Hubert Riley MA, after less than two years of his becoming Head Master of the school, his country was at war. During the summer holidays of 1939, school principles, aware of what might be about to happen, had been looking for suitable premises in safer places where they could remove their schools. Some joined other prep schools, but Wellington House came to Alfoxton.
Mr. Riley wrote a book called 'Alfoxden Days', in which he describes vividly life in the country in wartime and the return to Westgate in 1946
He recalled that the 'sickle wings' (swifts?) were a nuisance, so the alter had to be covered with American cloth to protect it from their droppings and that there were also spiders and a mouse. In Holford Church a board has been set up: The boys of Wellington House School set up this board in the chapel of their exile at Alfoxton Park in token of their gratitude to God for his great mercies, but after their departure it was thrown down. At the invitation of the Rector and Parisioners, the school has replaced it here in witness of its faith and in memory of seven years among the people of Holford.
After six and a half years the school returned to Westgate-on-Sea to rebuild the school after it was released by the War Office in a very poor condition.
The Memorial Trees Holford (top of the page) overlooking the villages of Holford and Kilve remembering all who served in the 2nd World War (1939/45) from the two villages.
On 9 July 1940 at 12.31 hours BLE R3732 lost radio contact to another plane that had also attacked Sola Airfield (here) at Stavanger in Norway.
(Danish) Aviation Historical Review writes:
6 Blenheims from 21 Squadron and 6 from 57 Squadron took off at 08.00 hours. Shortly after 11.00 the planes attacked Sola Airfield (here) at Stavanger and were met with heavy flak. During the attack the formation was attacked by Me110s and Bf109s. 4 Blenheims from 21 Squadron and 2 from 57 Squadron were shot down over the Skagerrak. W/C Leslie Clive Bennett, 34, managed to escape with his plane in spite of considerable damage. At 11.45 hours Bennett had radio contact to another
plane. He reported that the damage was so extensive that he would not be able to make it back to England and that he would try to ditch at sea. Kinloss kept radio contact with W/C Bennett till 12.31 hours. No trace of the plane and its crew has ever been found in spite of intensive search. On 28 September 1940 the body of
W/C Bennett was found washed ashore at Lønstrup and he was buried shortly after in Lønstrup Churchyard. (FT 89-32-4)Sergeant Christopher James Burt was from the United Kingdom. He is commemorated on the Runnymede Memorial, Panel 12, among more than 20,000 airmen who have no known grave. (Source: CWGC)1 airman from BLE R3732 was buried in Lønstrup. 2 airmen have no known grave.
See Bomber Command No. 21 Squadron and No. 21 Squadron RAF in Wikipedia. Also The Blenheim Society.
This Blenheim took off from RAF Lossiemouth - see the present RAF Lossiemouth - RAF Station homepage. Lost Bombers has this. 3 airmen.
Memorial to airman lost in Danish Waters
Pilot Officer Oliver Powell CROOM-JOHNSON
611th Squadron, Royal Air Force. Killed 30th May, 1940. Age 27. Son of the Hon. Sir Reginald Powell Croom-Johnson, LL.B. and of Lady Croom-Johnson, M.A. nee Hobbs, of Trull, Somerset; husband of Jean Groom Johnson nee Finnie, of Pollockshields, Glasgow. Buried in the Churchyard of St. Peter's Church, Over Wallop, Hampshire.
611 SQUADRON
- Fighter, Supermarine Spitfire Mk I
Fighter Command, 12 Group
No 611 Squadron was formed on 10 February 1936 at Hendon as a day bomber unit of the Auxiliary Air Force and moved to Speke on 6 May to begin recruiting personnel from Merseyside.
Believed to have been shot down in operations over
Dunkirk
Chief Petty Officer Supply Sydney John Stone
Sunk off Casablanca in
Morocco
, in the Atlantic Ocean on 12 November 1942 by German U Boat
U-515
 while patrolling the
African
coast.
HMS Hecla
and
HMS Vindictive
with the escort ships
HMS Venomous
and HMS
Marne
, were part of a convoy as part of
Operation Torch
west of
Gibraltar
. On November 12th, during the Allied landings in North Africa, Hecla (Capt.
Stephen Harry Tolson
Arliss, DSO, RN) was torpedoed just after midnight by
U-515
and sunk west of Gibraltar in position 35º43'N, 09º54'W. The escorting destroyer
HMS Marne
was also torpedoed whilst attempting to rescue the survivors, and the destroyer had to be towed to Gibraltar. The destroyer
HMS Venomous
succeeded in rescuing more survivors from Hecla and landed them at Casablanca. In all 279 off her crew went down with the ship and 568 men were rescued.
HMS Hecla
Duke of Cornwall's Light Infantry
Commonwealth War Graves Commission links
Runnymede Memorial England
Plymouth Naval Memorial England Stores CPO Column 3
Holford and Kilve Home Guard
On the night of 14th May 1940, Anthony Eden made his first speech as Secretary of State for War. Part of this speech was asking for volunteers for the Local Defence Volunteers:
'We want large numbers of such men in Great Britain who are British subjects, between the ages of seventeen and sixty-five, to come forward now and offer their services in order to make assurance [that an invasion would be repelled] doubly sure. The name of the new force which is now to be raised will be the Local Defence Volunteers. This name describes its duties in three words. You will not be paid, but you will receive uniforms and will be armed. In order to volunteer, what you have to do is give your name at your local police station, and then, when we want you, we will let you know...'
The Government expected 150,000 men to volunteer when Anthony Eden made his broadcast on 14th May 1940. Within 24 hours of the broadcast, 250,000 men had put down their names and by the end of May 1940 the number was between 300,000 and 400,000. By the end of June, 1940 the number of volunteers was just under 1½ million. The number peaked at 1.8 million in March 1943 and never fell below 1 million until the Home Guard was disbanded.
Members of the Home Guard were either in reserved occupations, too young or too old to serve in the normal army.
A reserved occupation is a job which was deemed as vital to the war effort.
Examples of reserved occupations in the Second World War included coal mining, ship building, and many engineering-related trades. The situation and the Schedule were constantly reviewed, most particularly because of the influx of women into the workplace, for example into the munitions industry, which freed up men to be called up. Many in reserved occupations joined civil defence units such as the
Special Constabulary
, the
Home Guard
or the
ARP
, which created additional responsibilities on top of their work, although this allowed the men to 'serve' without having to join up, thus alleviating the frustration many felt. Also, many pacifists and conscientious objectors worked in reserved occupations as a compromise or to avoid call-up.
Harper Adams University College
saw a huge demand for places during the Second World War, as both agricultural students and farmers were exempt from conscription.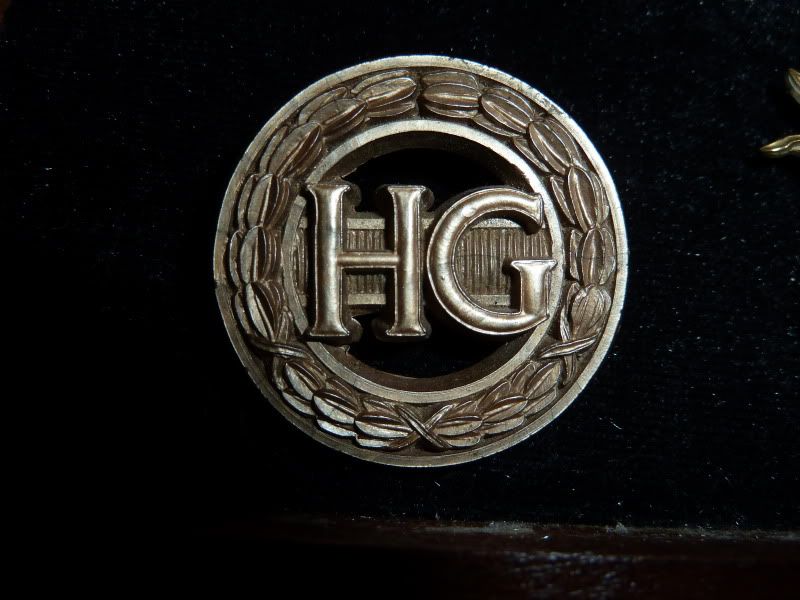 The Cold War


The
Cold War
, often dated from 1945 to 1991, was a sustained state of political and military tension between powers in the
Western Bloc
, dominated by the
United States
with
NATO
and other allies; versus powers in the
Eastern Bloc
, dominated by the
Soviet Union
with the
Warsaw Pact
and other allies.