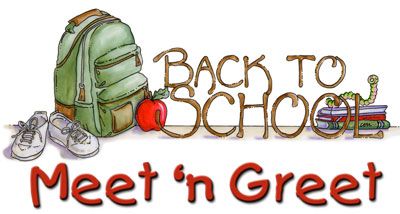 Monday, August 8th
   -  Please bring school supplies and be prepared for student and volunteer photos. Also, please bring any medications for the Health Room to the Front Office.
Session 1 (Last names A-M)
8:45-9:00     Parents Meet in Gym
9:00-10:00   Classrooms
Session 2 (Last names N-Z)
10:10-10:25   Parents Meet in Gym
10:25-11:25  Classrooms
First FULL day of school is Tuesday, August 9th from 8:40a - 3:30p.