INTRODUCTION
Hello Kids! My name is Phainopepla.  I am a medium sized songbird found through out the southwestern United States and Mexico.  Surprisingly I am really known for my breeding habits.  I breed two different times of year in two completely different places.  I am here today to show you a little about my life. Lets get ready to rumble!
WHERE DO I LIVE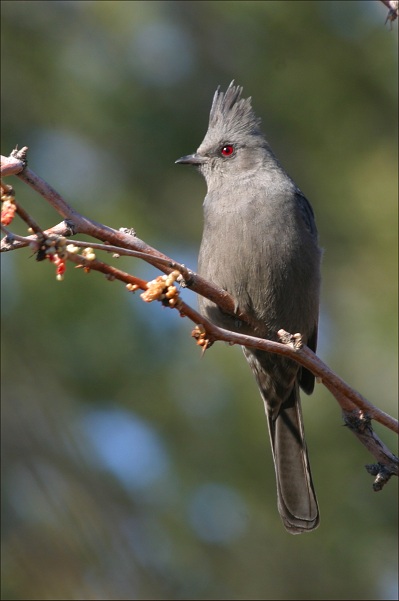 As far as where I live it all depends on what time of year it is. During the summer season I like to be spotted in centeral America, Nevada, and northern California. However if you want to find me year rounded I can be spotted in southern California all the way to southwestern Texas. Also south throughout the Baja penninsula and into Mexico. I love to live in dry places such as desert scrub, mesquite trees, and canyon foothills.
WHAT DO I EAT
Shockly enough I do not eat insects as my main food like a lot of other birds. I love mistletoe berries to that is what my species of birds eat for our diet. What kind of unusual about what I eat is that I generate my own mistletoe berries. Once I eat my berries it passes through my system and when it comes out and plants into self on a tree it grows into more berries. Some other things that you may catch me eating from time to time is other small fruits and rarely insects.
HOW DO I LOOK
I vary on how I look depending on if I am male or female. If I am female or a young Phainopepla you would see a greyish bird. If I was male I would appear to be shiny black with white spots on my wings. I am very distrintive when it comes to me having a crest, very long tail, and red eyes.
HOW DO I REPRODUCE
The males and the females of my phainopepla family participate in the process. First the males will create several nest range in distant of 5 to 50 feet and then the females will choose which one she like best. After this is done we both will watch over the eggs for about 13 to 14 days, then once the babies are born we feed and take care of them for another 19 to 20 days thats when they are ready to leave and be on their own. Each time I am ready to reproduce I have about two to four eggs. I tend to do this one to two times a year.
FUN FACT ABOUT ME
My name is unique to me. Do you know why? My name Phainopepla came from the greek word phain peplos. Why do I mentation this you ask? Well guess what the meaning of it is, well come on now. If you guessed shining rode that would be correct!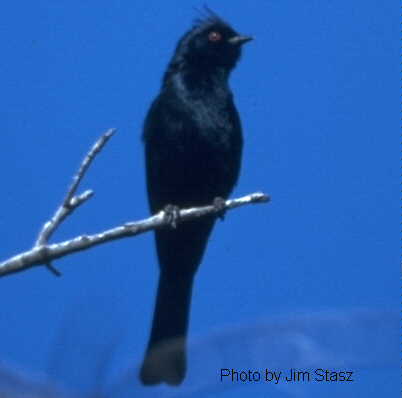 ACTIVITY 
For this project we are going to create hats to look like the crest on the Phainopepla.  Once we finished that we are going to share some facts we learned about this bird.  
K- 3-4 facts 
1st- 5-6 facts 
2nd- 7- 8 facts
3rd- 9-10 facts 
WHERE TO FIND MORE INFORMATION